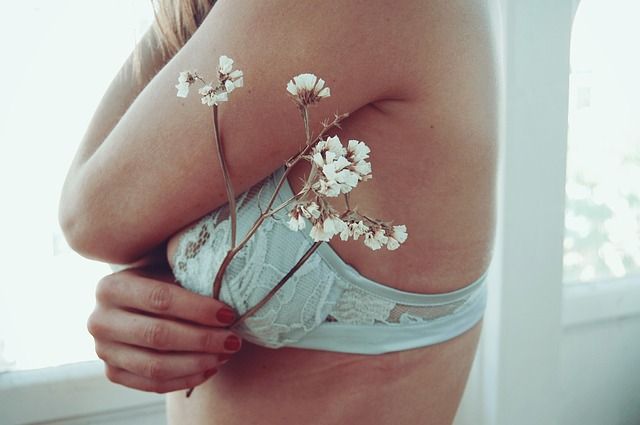 Do you think women are more obsessed with breasts than men? According to statistics, it appears that way. Psychology Today researched to determine how men feel about the breast size of their significant others. The results were unexpected. The men in the study had a sweet and simple answer: to them, cup size doesn't matter. But women, on the other hand, are less forgiving. Thousands of studies on body image confirm that women make it harder on themselves based on what the media dictates and, of course, having personal preferences.
Dr. Andrew Smith conducts hundreds of breast augmentation consultations each year. The solution is almost the same for each case, although the reason is not. Women choose to augment their breasts for a variety of reasons. In this article, we will discuss the top six personal issues with breasts, including how plastic surgery can help women improve them.
Reasons Women Get Cosmetic Breast Surgery
The size, shape, and overall appearance of breasts have always been a sensitive topic and a bone of contention for women. Some of their personal issues with breasts include:
Small breasts or desires larger breasts
Women come in all beautiful shapes and sizes, and so do natural breasts. A longtime and common issue women struggle with, however, is having small breasts that pull down their confidence. Some women have smaller chest sizes because of genetics. Others have micromastia, a medical term referring to the postpubertal underdevelopment of a female's breast tissue.
Whether your natural build is petite or you have micromastia, wearing clothing that accentuates the bustline, such as low-cut tops or bikinis, may trigger insecurities and self-consciousness. Getting breast implants will allow you to have the feminine silhouette you have always wanted and significantly improve your quality of life. Plus, you will have a newfound confidence in wearing more daring fashion pieces.
Breasts that sag or have changed shape following childbirth or weight loss
Losing weight after pregnancy is a positive thing for most women, although some find that their breasts droop, sag, and "deflate." Getting breast implants is an excellent way to restore your pre-pregnancy physique. And even if you become pregnant again, choosing the right breast implant and incision method will not affect the health of the baby or your ability to breastfeed.
Pregnancy can change the breasts in many ways. Augmentation is a standard procedure performed in a mommy makeover, which consists of a combination of cosmetic operations to help restore the body's appearance after pregnancy, childbirth, and nursing.
Having one bigger or smaller breast than the other (asymmetry)
Not one, not two, but eighty-eight percent of women have natural breast asymmetry. Breast unevenness occurs because no one is perfectly symmetrical. For instance, if you examine your face in front of a mirror or scrutinize an unedited headshot of yours, you may notice slight differences between the left and right side of your face. The same goes for your hands, feet, and boobs. The scientific reason behind this phenomenon may involve uneven estrogen level and growth spurts during puberty.
Breast asymmetry in women varies from subtle to a whole cup size (sometimes more). Augmentation can correct your breast asymmetry to help you feel more feminine and comfortable in bikinis, wearing workout clothes, and on passionate nights in the bedroom.
Dissatisfaction or complications with previous breast augmentation
If you have had breast implants for longer than a year and you are still unhappy with them, talk with your plastic surgeon about options to resolve the issue. If you are still discontent, consider another surgeon for a second opinion. Dr. Andrew Smith is skilled in performing breast revision surgery for women who desire or require changes after their initial breast enhancement. It is important to note, however, that breast revision surgery is more complex than the initial procedure. Therefore, you should only trust a board-certified plastic surgeon with extensive experience in breast augmentation and general plastic surgeries.
Uncomfortable large breasts
To some women, bigger is not always better. An excess in breast tissue and sagging skin may cause varying degrees of discomfort when exercising, sleeping, and doing certain activities.
Breast reduction surgery, also known as reduction mammaplasty, is a surgical procedure used to extract excess tissue, fat, and skin from the breasts. If you have a relatively large chest size, breast reduction surgery can help ease unwanted discomfort and achieve a breast size proportionate to your body, all while improving your self-image and ability to participate in physical activities.
Breast cancer reconstruction
A surgical operation called mastectomy helps treat breast cancer by removing the entire breast. Some women who have endured a mastectomy choose to undergo augmentation surgery to reconstruct their breasts. Often, having the procedure helps them heal emotionally and feel like their healthy selves again.
Dr. Smith dedicates his career to helping women win the grueling battle against breast cancer. He is part of a skilled surgical team that treats women in all stages of a cancer diagnosis, offering breast reconstruction in Orange County, Huntington Beach, and other cities in California.
Conclusion
Women who are unhappy with the appearance of their breasts, whether because they think they are too small, too droopy, or too disproportioned may struggle with self-esteem issues. Most women define breasts as a symbol of femininity, and women who are unsatisfied with their bust lines may isolate themselves from the world. This, in turn, can impact relationships, careers, and other aspects of their lives. By offering them the opportunity to achieve their ideal body image, breast augmentation can help women gain or reacquire lost confidence in their looks.
Why Dr. Andrew Smith?
When considering cosmetic surgery to address any of the seven concerns mentioned, always entrust your care to a board-certified plastic surgeon who is knowledgeable and experienced in several breast cosmetic surgery options. Contact us now to request a consultation. If you are booking your first ever consult, read A Beginner's Guide to Plastic Surgery Consultations to find out what to expect.