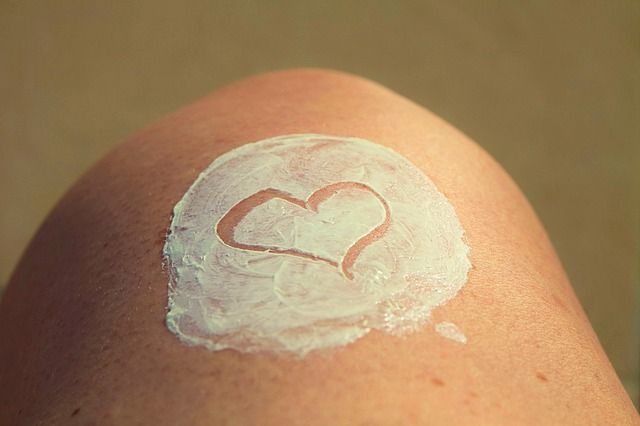 You might have seen a handful of unusual selfies on Instagram: A Hollywood celebrity or influencer whose face is splattered with blood. No, they are not prepping for Halloween. Known as microneedling with PRP or a "vampire facial," it is actually one of the latest treatments in skin rejuvenation. Public figures, such as Kim Kardashian West and Bar Refaeli, are major fans of the facial. While it might look scary at first, the treatment boasts beautiful results.
What is microneedling with PRP and how is it different from traditional microneedling?
Microneedling is a type of cosmetic procedure which, in most cases, addresses the signs of aging. A nurse uses a special device complete with fine needles to carefully prick the skin, stimulating new collagen production. Microneedling is also known as collagen induction therapy or percutaneous collagen induction.
Platelet-rich plasma — PRP for short — is an injection or topical medication. PRP contains high amounts of concentrated natural growth factors and other cytokines, all of which promote the regeneration process of soft tissues.
During a microneedling session, a nurse can include PRP for an additional cost. Platelet-rich plasma plays a role in accelerating the natural healing process and the creation of collagen. Likewise, it reduces the duration of redness and swelling seen after microneedling.
Traditional microneedling treats almost every form of skin concern. Wrinkles, age spots, scars, and hyperpigmentation are a few examples of such skin issues. The term vampire facial refers to microneedling with PRP used topically, afterward. PRP can improve the effects of regular microneedling, allowing you to achieve your desired results faster.
What are the benefits of microneedling with PRP?
The benefits of a vampire facial include the following:
Reduces fine lines and wrinkles
Diminishes acne scars
Minimizes large pores
Lightens sunspots
Evens out skin tone
Firms and smoothens the texture of the skin
Gives the skin a fresh glow
Addresses the appearance of spider veins and broken capillaries
As an innovative regenerative technique that expedites the body's natural healing processes, in conjunction with microneedling, PRP therapy restores and rejuvenates the skin for a firmer, more youthful appearance.
How does PRP therapy work?
This minimally invasive procedure involves two essential steps. The microneedling portion takes about 30 minutes to perform, depending on the areas treated. At this time, a nurse will use an FDA-approved device or a professional-grade derma roller on your target areas.
After which, a syringe of blood will be drawn, usually from the arm, while the face is numbing. The blood is put into a centrifuge, which separates the platelet-rich plasma from other components of the blood. Your doctor will then apply the PRP solution directly into the treatment area. Because the microneedling session created tiny and controlled micropunctures in the skin, it will allow the PRP to penetrate through.
How long is the recovery period for microneedling with PRP?
The time required to recover from this procedure is minimal. In fact, most patients can return to work or school the following day. However, slight redness and other signs of minor irritation may be present, which are temporary side effects of facial rejuvenation procedures.
To speed your recovery, avoid strenuous activities that might prompt excessive sweating and heat production for at least 72 hours after your treatment. Such activities include running, weightlifting, and playing sports. You should also refrain from using alcohol-based products and exfoliants, as well as avoid unprotected sun exposure.
Here at Andrew Smith, MD, FACS, our nurses will provide you with all the information needed about caring for your skin after microneedling in Orange County. We also have product recommendations that may help your skin heal as soon as possible.
When will the results become visible?
The results of microneedling with PRP are immediate. A significant difference will be visible right away, and your skin will continue to improve within the next few days and weeks. Because the treatment stimulates your body's natural collagen production, you should see improvements in your skin's texture and quality for up to six months.
Who is a candidate for microneedling with PRP?
Most patients are eligible for this type of procedure, with few contraindications to treatment existing.
Your safety should always be the number one priority. Microneedling with PRP may not be the best option if you:
are pregnant
have active and/or cystic acne
continue using or recently used Accutane for acne
have certain skin conditions, including rosacea or facial eczema
scar easily and have a history of poor wound healing
had skin radiation treatment in the last 12 months
In addition, your doctor will conduct a thorough evaluation of your medical history to ascertain if you are a good candidate for this cosmetic procedure.
Conclusion
To recap, microneedling is an effective skincare treatment that entails the use of needles to produce micropunctures or micro-injuries to the skin. These micropunctures spur the body's natural collagen production — the substance that maintains flexibility and strength to skin and body tissue. To accelerate the healing process, microneedling is further enhanced through the insertion of PRP into the treated tissue. The results? Beautiful, fresh, and ever-glowing skin.
At Andrew Smith, MD, FACS, we recommend Orange County microneedling with PRP to many of our clients. This is one of the latest, most powerful innovations in aesthetics that yield dramatic results.
Reverse the Aging Process and Rejuvenate Your Skin Now
Although PRP therapy is a minimally invasive treatment, it is crucial to find a qualified and experienced professional to perform it and guide you through the process, such as the experts at our practice. Our mission is to provide our clientele with the most advanced treatments that restore, preserve, and maintain the skin on the face. Micro-needling with PRP can create wonders, particularly for skin that has begun to show signs of aging.
Take the first step toward renewing your skin from the inside out. To book an appointment, contact our office today by dialing 949-543-1103. You may also complete our online form to schedule a consultation. Our team looks forward to helping your skin reacquire its elasticity, firmness, smoothness, and youthful radiance.