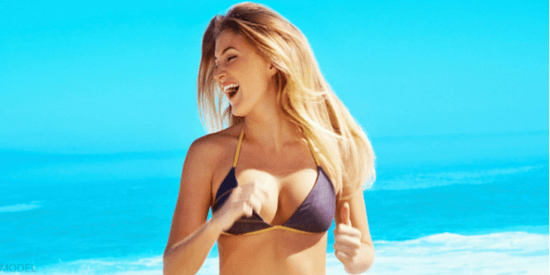 The holiday season is the most wonderful time of the year to book your plastic surgery appointment in Irvine or Corona, CA. Although Southern California autumns and winters are mild, with an average temperature of 14°C (56°F) and can drop as low as 8°C (46°F), a number of patients consider the holidays as a splendid time to undergo plastic surgery.
Why the Holidays is the Ideal Time for Plastic Surgery in California
Whether you want breast augmentation, abdominoplasty, a complete mommy makeover, facelift, or any other procedure, the cooler weather makes the holidays an excellent time to have surgery because of the reasons below. 
1. Get Bikini-Ready for Summer (or Spring Break)
Is it ever too early to start preparing for summer? The answer is never, especially when it involves your physique. If you feel uncomfortable in skin-tight clothes, plunging necklines, short shorts, and ever-dreaded swimsuits, now is the perfect time to get the procedure you want.
The weeks between Thanksgiving and New Year's Eve is the ideal time to address any body concerns that might prevent you from fulfilling your hot girl summer goals. Although many procedures offer immediate results, the reality is that depending on your body's unique needs and healing process, it may take three to six months — sometimes more — for the final results of your plastic surgery to appear.
To give you a better perspective, here are three reasons why you should consider plastic surgery in fall or winter: 
By scheduling your plastic surgery procedure with Dr. Andrew Smith around the holiday season, you will be ready to reveal your beautiful, more feminine form once the sun is high and summer is in full bloom.
2. Have a Smooth and Comfortable Recovery
As soon as the temperature drops, even Southern California residents find themselves bundling up. The good news is, keeping yourself warm, comfortable, and relaxed is essential to a healthy recovery. The holidays are a convenient season to stay indoors, layer your clothes, and get cozy to ease through the healing process.
3. Conceal Post-op Bandages, Dressings, Swelling, and More
Due to the nature of invasive face, breast, and body contouring procedures, temporary bruising and swelling are normal after surgery. Moreover, for procedures like breast augmentation and lift, wearing bandages, dressings, and compression garments are necessary during the recovery period. Unfortunately, during spring and summertime, the warmer weather can make it difficult to hide the evidence of recent surgery under sundresses, tank tops, and bathing suits.
Going back to point #2 where we mentioned that the holiday season is best for layering, it is without a doubt much easier to hide evidence of recent plastic surgery under pullovers, sweaters, and bulky jackets. To be specific, fall and winter outerwear ensures no one sees any post-op bruising or swelling under your clothing. Wearing scarves and hats are not only bold fashion statements, but they may also conceal proof of a recent facial procedure.
4. Step Away from Your Busy Schedule, and Truly Enjoy the Holidays
Summer festivities are moons away, but Turkey Day, Hanukkah, Yule, Kwanzaa, Christmas, Winter Solstice, and other fun-filled celebrations are around the corner. The holidays are ideal for planning stress-free staycations at home or your favorite five-star hotel, allowing you to take time off for Y-O-U, and truly experience the spirit of the holidays while recovering from plastic surgery.
5. Enter the New Year with Big Goals and a Fresh Start
With a happy new year approaching, there is no better time to think about new resolutions and fresh beginnings, including any cosmetic changes that can help you look and feel your best in 2020.
The months with crisp weather are among the most popular time to undergo plastic surgery in Southern California. Here, allow us to share with you the top plastic surgery procedures during winter and autumn. 
Popular Plastic Surgery Procedures During the Holidays
A high-in-demand procedure around the holidays is — you guessed it — breast augmentation surgery. With or without a breast lift (also called mastopexy augmentation), fall and wintertime enable women to recover discreetly during the holidays without needing additional time off work. Any residual swelling may be gone after the holiday celebrations. Plus, the final results can appear well in advance of the swimsuit season, giving women plenty of time to go clothes shopping and feel comfortable with their new breasts.
Breast reduction surgery among mothers is also common around the holiday season, as many patients' work schedules slow down towards the end of the year. When combined with abdominoplasty in a mommy makeover, extended family members who visit for the holidays is often available to assist moms during postoperative recovery.
Aside from a facelift, the most popular facial plastic surgery procedures include neck lifts, brow lifts, and eyelid surgery (blepharoplasty). These procedures allow both men and women to look rejuvenated and refreshed for the new year.
The Bottom Line
Summertime is often the season of vacations, weddings, and reunions. The last thing you want is to feel self-conscious about your appearance during these events. Be ready to put your best face and body forward at any upcoming gathering by addressing your cosmetic concerns now.
Give Yourself the Gift of Plastic Surgery This Holiday Season
As you make your list and check it twice, do not forget about yourself this season. Complete our online form or call us at 949-653-7000 to schedule your end-of-year consultation with Dr. Smith, and undergo plastic surgery before the weather heats up. As one of the best plastic surgeons in California, Dr. Smith can evaluate your face and body to help determine which procedure is most effective in achieving your desired results.