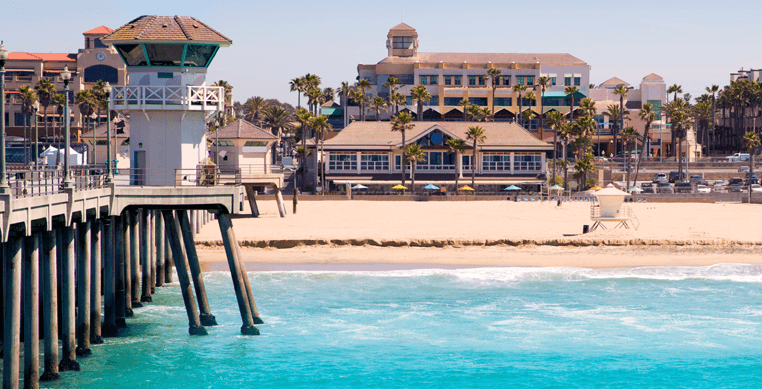 We all have that one friend who has perfect, beautiful skin. Dare to be THAT friend. Glowing, youthful, and picture-perfect skin doesn't need to be complicated. Here at Andrew Smith, MD, FACS, we revolutionize the results of skin care treatments with cutting-edge technology that safely reveals bright, refreshed, and healthy skin.
In addition to our array of skin rejuvenation procedures, which include BOTOX® Cosmetic and injectable fillers, our medical aesthetician, Valerie Gilbert offers clinically proven, safe, and effective skin care treatments that deliver the results you want. Whether you struggle with acne, hyperpigmentation, scarring, or skin aging — our licensed and experienced aestheticians will create a treatment plan that works for you.
Our Skin Care Treatments in Orange County, CA
The skin is an organ of protection. Its primary function is to act as a barrier against mechanical impacts and pressure, fluctuations in temperature, radiation, and other factors that harm the body. As a result of excessive exposure to certain organisms — as well as experiencing the natural aging process — the skin becomes susceptible to varying degrees of damage and wear.
To restore the skin's radiance, we offer the following options to our patients:
VI Peel
Perfect Derma Peel
ZO 3 Step Peel
Medical Grade ZO Skin Health and Products
Permanent Cosmetic Tattoo
Keep reading to learn about these skin care options and their remarkable benefits.
What is VI Peel?
Chemical peels are cosmetic treatments that improve and smoothen the texture of the skin. They eliminate the dull, damaged topmost layer of the skin to reveal the beautiful, healthy tissue underneath. However, conventional chemical peels have a reputation for being destructive on tissues. Because of heavy peeling, the standard recovery time may last for several weeks.
Fortunately, ongoing advancements in science and medical breakthroughs are reshaping the way people view this cosmetic procedure. Today, Dr. Andrew Smith offers patients an innovative option in chemical treatments — such as the VI Peel — which achieves the same traditional benefits, but without the grueling healing process.
This multi-purpose and virtually pain-free technique improves the skin's texture, tone, and clarity. It likewise corrects hyperpigmentation issues, such as age spots, freckles, and melasma (gray-brown patches on the face). The long list of benefits continues as VI Peel also diminishes fine lines and wrinkles, reduces the appearance of acne scars, and stimulates collagen production for tighter, younger-looking skin.
What is Perfect Derma Peel?
The Perfect Derma Peel is a non-invasive and relatively pain-free skin care treatment. It differs from other chemical peels because of its powerful combination of ingredients, including:
Glutathione neutralizes the harmful effects of free radicals or toxic byproducts. It plays a role in slowing down the aging process to prevent fine lines and wrinkles.
Kojic Acid. This proven lightening agent boosts collagen and elastin production, which causes the skin to appear brighter and firmer.
Salicylic Acid. This gentle keratolytic peeling agent exfoliates the outer layer of the skin, all while reducing inflammation.
TCA, Phenol, and Retinoic Acid. This powerful trio addresses wrinkles and skin pigmentation issues.
The Perfect Derma Peel delivers excellent results on the face and body. The procedure not only rejuvenates aging skin, but it also minimizes acne and pigmentation concerns. Most patients experience an immediate reduction in skin dullness and enjoy smoother complexion.
What is ZO 3-Step Peel?
The benefits of ZO 3 Step Peel reach beyond skin renewal and stimulation. An innovative, in-office treatment followed by an at-home treatment, ZO 3-Step Peel is an effective option for combating the signs of aging and skin discoloration. This treatment is ideal for correcting fine lines, lifeless skin, large pores, uneven texture, acne, sun damage, and stubborn melasma.
What are ZO Skin Health and Products?
ZO incorporates leading-edge science and the extensive clinical experience of Dr. Zein Obagi — the Founder of ZO Skin Health, Inc. Their revolutionary products provide physicians and their patient's comprehensive skincare programs that work.
According to the professional skin care line's website, "ZO Skin Health, Inc. develops and delivers innovative skincare solutions that optimize skin health based on the latest advances in skin therapy technologies, unique delivery systems, bio-engineered complexes, and exclusive formulations. By providing comprehensive skincare programs for physicians and their patients, ZO Skin Health, Inc. bridges the gap between therapeutic treatments and daily care, allowing patients to experience continuously healthy skin regardless of their age, ethnicity or unique skin condition."
ZO Skin Health, Inc. addresses several skin conditions. Their products are helpful and effective if you are looking to eliminate the appearance of aging skin, crow's feet (wrinkles in the corner of the eye), rosacea and redness, melasma, sun damage, and even acne. Here at Andrew Smith, MD, FACS MedSpa, we offer ZO products to reinforce the efficacy of your treatment plans and help you achieve your beauty goals.
What is Permanent Cosmetic Tattoo?
Permanent makeup, otherwise known as cosmetic tattooing, is now an integral part of the health and beauty industry. Similar to traditional tattooing, a cosmetic tattoo adds pigment and definition to the skin. The aesthetician applying permanent makeup can enhance your facial features, or cover up scars, blemishes, and other marks on the skin.
After the cosmetic tattooing process, you can put away your brow pencil, eyeliner, and concealer for several years. Our aesthetician, Valerie Gilbert, also specializes in areola repigmentation and cosmetic tattooing.
A Top Skin Care Provider in Orange County, CA
Our team takes pride in being one of the fastest-growing, most prolific aesthetic providers in California, USA. Every year, we safely perform hundreds of skin care treatments. Each of our options — from VI Peel to Cosmetic Tattooing — has unwaveringly become popular and in-demand, and for very good reasons. We provide each patient with stunning, optimal results that hold the least chance of complications.
Contact Us Now
Feel free to call the practice at 949-543-1210 for more information on VI Peel, Perfect Derma Peel, ZO 3-Step Peel, Medical Grade ZO Skin Health and Products, Permanent Cosmetic Tattoo, and other cosmetic treatments. You may complete our contact form to request a consultation as well.