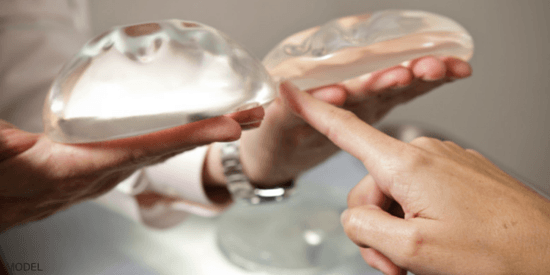 Right now around the country, plastic surgeons are seeing a surge in breast augmentation revision procedures as women get their older breast implants replaced. Many of my Orange County patients are simply interested in changing their size or in exchanging older saline implants with newer silicone gel versions that look and feel highly natural. It's also common for patients to get revision procedures if they've experienced some kind of complication.
There seems to be a lot of talk out there about how to choose a surgeon when you're ready for revision. Because this is among my top procedures, I thought I should weigh in.
Deciding to undergo breast augmentation revision to upgrade your implants to a new style or size is a bit different than getting surgery to correct a cosmetic or medical complication. If you are simply opting to get newer implants and you were happy with your previous results, you should consider returning to your original surgeon.
The relationship you have already established with your surgeon can be beneficial and improve the chances you will be happy with your results next time around. Your original surgeon knows you and your body the best and is already familiar with your particular medical case.
On the other hand, it can also be a good idea to schedule consultations with other plastic surgeons in addition to the one who performed your initial procedure if you'd like to know what other options are out there. If it has been 10 years or more since you last visited your original surgeon, a lot has changed. If a surgeon doesn't offer the most advanced breast implant options or surgical techniques currently available, then I'd recommend shopping around, so to speak. Once you've educated yourself on what's new in breast augmentation, you may find returning to your first surgeon is best, or you may choose a new physician.
If you underwent any kind of complication, either medical or cosmetic, after your primary procedure, it makes sense that you might want to choose a new surgeon. In these cases, you should be sure to get your complete records to take to a new practice, and you should also have a candid conversation with your initial surgeon about why your complications occurred.
Finding a new surgeon is also necessary, of course, if you have moved out of the area or your original surgeon is no longer practicing. In all cases, it's important to make sure the plastic surgeon you select is experienced in revision implant procedures, which can be more complicated thanks to scar tissue and other factors.
The bottom line, as always, is to be diligent in finding a plastic surgeon with whom you are comfortable and who is board certified and experienced. It's always wise to do your homework and be your own healthcare advocate.