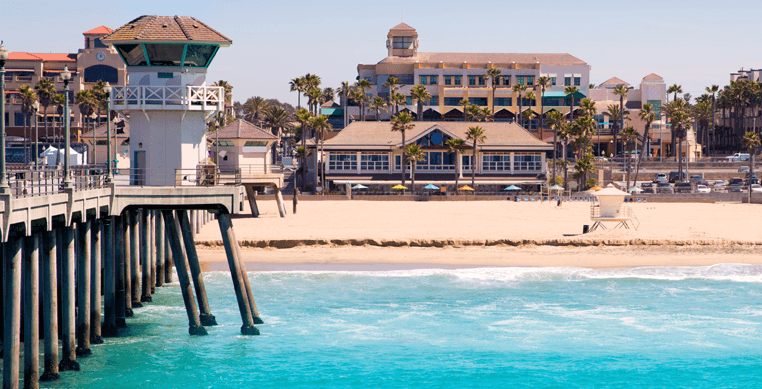 Let our Orange County cosmetic plastic surgery practice help you refresh your look for spring. If you're a mom, find out how you can get your best body yet with 3 ideas for Mommy Makeovers. Plus, learn which plastic surgery procedures and non-surgical treatments take the cake (and which don't make the cut) in "Beauty by the Numbers." Finally, receive our picks for the best cosmetic treatments for spring, and learn about our spring specials.
In this Issue:
Mommy Makeover
Being a mom is hard work, and getting back in shape after pregnancy is too. Even the healthiest moms struggle with reversing changes to their bodies caused by childbirth. Luckily, Dr. Smith offers a procedure called a "Mommy Makeover," which targets all the areas of frustration that result from pregnancy.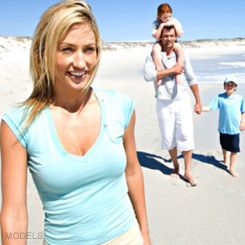 A Mommy Makeover combines various surgical and non-surgical procedures to rejuvenate the breasts, face and body. For example, a Mommy Makeover may include Orange County breast augmentation and a tummy tuck. Women who want to correct multiple concerns, such as sagging breasts or excess abdominal skin, are often good candidates for this procedure.
When you come in for a consultation, Dr. Smith will sit down with you to create a customized Mommy Makeover plan that is tailored to your individual needs. Meanwhile, here are a few procedure combinations that we think are great:
The Total Mommy Makeover
Do you ever wish you could press the "reset" button? With the Total Mommy Makeover, you can retune your entire body. This technique combines a body lift with an arm lift and thigh lift. It's perfect for moms who have lost a significant amount of weight and are bothered by excess, sagging skin.
The Bikini Mommy Makeover
Forget frumpy! Show off your assets and sizzle in a swimsuit with the Bikini Mommy Makeover. Choose from the following body-contouring and breast procedures in Orange County: liposuction, tummy tuck, breast augmentation or breast lift. It's a great way to trim your waistline and enhance your breasts.
The "Good Night's Sleep" Mommy Makeover
Any mom will tell you that motherhood is tiring. Look rested and refreshed with facial cosmetic surgery procedures that include a facelift or non-surgical facial rejuvenation treatments such as BOTOX® Cosmetic and dermal fillers.
Find out more about your Mommy Makeover options by calling (949)-653-7000 for an appointment, or request a consultation online.
---
Beauty by the Numbers
The American Society of Plastic Surgeons® recently released its 2011 cosmetic plastic surgery statistics, and the numbers were amazing. You may be surprised by how frequently cosmetic procedures are being performed in the United States. For example:
12.2 million … the number of minimally invasive cosmetic procedures performed in 2011
$10.4 billion … the total amount spent on cosmetic procedures in the U.S. in 2011
123% … the increase in minimally invasive procedures between 2000 and 2011
5.7 million … the number of BOTOX procedures performed in 2011
360,000 … the number of cosmetic surgery procedures performed on men and women 55 and older in 2011
---
Fresh Picks
Want to perk up your look without a lot of hassle? Try one of our fresh picks: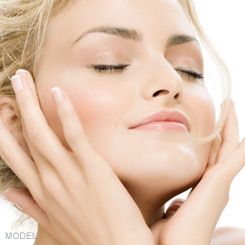 LATISSE®: Grow your natural eyelashes longer, thicker and darker with this gentle and effective lash-enhancing serum, and say "buh-bye" to mascara!
VI Peel™: Uncover luminous skin with the VI Peel. This low-downtime chemical peel combines retinol, phenol, salicylic acid and vitamin C for glowing, healthy skin.
Permanent Makeup: Forget waterproof makeup! Micropigmentation can give you permanent results so you can feel gorgeous 24/7. Choose eyebrow, eyeliner, lip or scar-camouflage treatments.
These beauty treatments are part of our everyday offerings. Call (949)-653-7000 to learn more, or request a consultation online and book your appointment today.
---
Spring Specials
If you're interested in a Mommy Makeover or other cosmetic surgery, now is the time to schedule your surgery. Book 2 large cosmetic surgical procedures (such as a breast augmentation and a tummy tuck) and get 1 area of liposuction FREE!* (Regular price $3,800 for first area of liposuction)
*Offer expires June 30, 2012