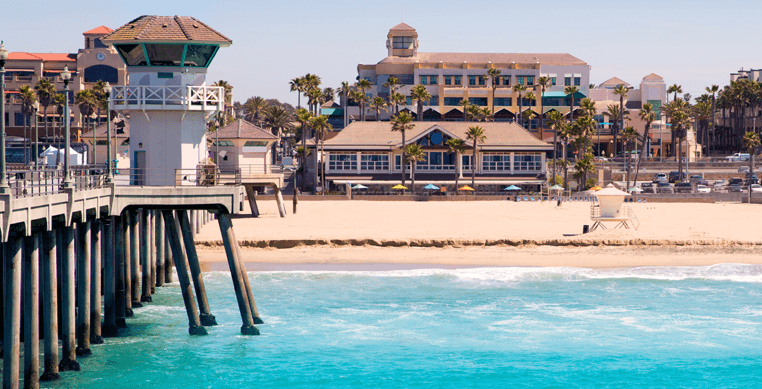 It's a new year and time for a fresh start. Let this be the year you put your best face forward with help from our cosmetic plastic surgery office in Orange County. Discover 3 secrets to getting the best results from facial injections, and learn eye-opening techniques that solve almost any peeper problem. Plus, find out how you can transform your skin with a special offer on VI Peel™. It's all in this issue of our newsletter. Enjoy!
3 Secrets to Better Injections
In Orange County, BOTOX® Cosmetic and other injectable products are extremely popular for creating an instantly refreshed appearance. But did you know that what you do before your facial injections can affect your results? Here are 3 secrets to getting the most out of your injections: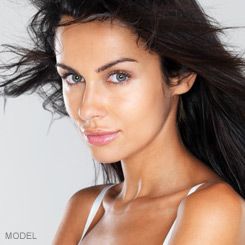 Avoid Blood Thinners
Any substance that thins the blood – including ibuprofen, alcohol and aspirin – can cause increased darkness and bruising after your treatment. Avoid these products for 2 weeks before your treatment to reduce the chance of unwanted discoloration. If you're taking prescription blood-thinners, talk to your doctor before stopping.
Take Care of Your Skin
Although anti-wrinkle injections and fillers can add volume to the skin and lessen the look of lines, they will not improve the health or quality of your skin. Investing in high-quality skin care products will give you all-over benefits, including better skin texture and a more even skin tone.
Plan Your Procedure
Coming in for a "quick-fix" is fine, but not if you have an important event coming up. Make sure you set aside 1 or 2 weeks afterward so that any swelling or bruising can subside. Additionally, with some injectables, it may take a few days for the full results to show – so plan accordingly.
Find out more about the injectable treatments we offer by visiting our page on skin rejuvenation. You can also call (949)-653-7000 for an appointment or contact us online.
---
Save on Botox® Cosmetic
Celebrate the 10th anniversary of BOTOX and get a $50 gift. Join the BOTOX Cosmetic Brilliant Distinctions® program at www.10yearrebate.com and you will get a $50 rebate on your next BOTOX Cosmetic treatment at our office.* And, just for signing up, you'll become eligible to receive up to $200 off on your next 3 BOTOX treatments.
*You must receive treatment between February 1 and April 30, 2012, in order to receive rebate.
---
Your Eye Issues, Solved
Like many people, you may have a love-hate relationship with your eyes: You love the color, the shape or the size, but you hate the bags, wrinkles and dark circles. Because the eye area is so delicate, it is one of the first places where signs of aging appear. But never fear: Tired, fatigued eyes can be reawakened with help from Dr. Smith. Read on to find out how.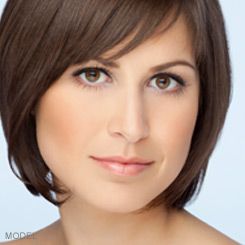 If you have…Drooping Eyelids
Sagging upper eyelids may be the result of a decrease in collagen and poor skin elasticity. To open up the eye area, Dr. Smith recommends upper eyelid surgery at his Orange County practice. This procedure removes excess skin and tissues for a naturally lifted look and more defined eye contour.
If you have…Puffy Under-eyes
Chronic under-eye bags are usually caused by heredity and usually can't be corrected with cosmetic products alone. Dr. Smith can lessen the puffy look and create a more rested appearance by removing excess fat from under the eyes with lower eyelid surgery.
If you have… Wrinkles & Crepey Skin
Wrinkles and crepey skin around the eyes may require a combination of treatments for best results. In many case, wrinkles can be smoothed out with injectable treatments such as BOTOX or dermal fillers. Crepey skin on the upper eyelid, on the other hand, is usually best tightened with upper eyelid surgery. Dr. Smith will customize an approach that's right for you.
Love your eyes again. Schedule an appointment to get answers to your questions about eyelid surgery by calling (949)-653-7000.
---
Discover VI Peel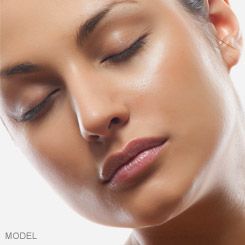 Here's a little secret: Many of your complexion concerns really are only skin deep. Problems such as blotchiness, roughness and fine lines can easily be resolved with the VI Peel – a chemical peel that combines retinol, phenol, salicylic acid and vitamin C to improve the condition of your skin. Here are a few reasons we love this low-downtime procedure:
Corrects sun damage, uneven pigmentation and poor skin texture
Promotes radiant, luminous skin
Appropriate for several skin types
Only light flaking after treatment (as opposed to heavy peeling)
Suitable for acne-prone skin
VI Peel can help you regain the soft, youthful skin you remember. Receive a special offer on this treatment for a limited time only. Call our office at (949) 653-7000 to learn more.
---
Sneak Preview of Your New Silhouette
If your face is already looking fabulous, it might be time to take the next step – that breast enhancement procedure you've been thinking about.
Are doubts about how you'll look after surgery holding you back? We have the solution. VECTRA® 3-D imaging is a computerized system that takes pictures of you from all angles, then presents a three-dimensional image of your body that can be photographically enhanced. With VECTRA® 3-D, during a consultation in our office, you can virtually "try on" various implant sizes and shapes to help you make that big decision.