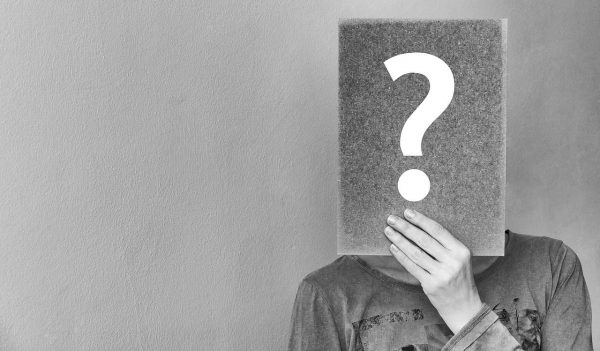 If you're over 40 years old, you've probably been there: That face in the mirror staring back at you doesn't look familiar anymore. Like a beautiful ancestral home, remodeling is essential to reclaim its former glory. In your case, a facelift can restore, refresh, and rejuvenate your appearance.
According to statistics from the American Society of Plastic Surgeons (ASPS), about 121,531 facelifts were performed in 2018. This number points to a resurgence in facelifts' popularity. If you are among the thousands of Southern California residents considering this procedure, our board-certified plastic surgeon Dr. Andrew Smith would like to equip you with vital information first.
To ensure satisfactory results, here are the top questions about facelifts — answered.
What is a facelift in Southern California?
Aging is associated with the predestined cycle of losing skin elasticity and volume in the face. As a result, problems such as sunken cheeks, the development of jowls, and having excess skin around your jaw and neck are likely to arise. A facelift, also called rhytidectomy, is a cosmetic surgical procedure that creates a smoother and more youthful appearance by addressing these age-related cosmetic concerns.
Here at Andrew Smith MD FACS, our facelift procedure benefits you in many ways:
Removes and tightens sagging skin on the face and neck
Reduces the droop of the cheeks around your jawline
Minimizes the creases between your cheeks and lips, if combined with fillers or laser resurfacing
Can lift the corners of your mouth
Allows you to look amazing without looking operated on
What is the difference between facelifts, mini-lifts, and neck lifts?
When board-certified plastic surgeons discuss facelifts among ourselves, we are referring to a procedure called a lower facelift, which dramatically rejuvenates the cheeks, jowls, and neck area. Performing it requires two incisions: in front of and behind your ear. This can be combined with other procedures to specifically address neck looseness, cheek fullness, and concerns with the eyelids and brows.
On the other hand, we often implement a mini-lift or mini-facelift on men and women who have minor concerns regarding the cheeks and jawline. A mini-facelift is usually done with an incision in front of the ear and is sometimes referred to as a short scar facelift. It can also be done as a follow-up procedure, refreshing the face of someone who has undergone a facelift before.
As the name implies, a neck lift addresses skin redundancy or deformity on the said area. This technique involves an incision behind the ear and beneath the chin, allowing your surgeon to remove excess skin, fat, and tighten the platysma muscle for a more defined and youthful neck.
How long will the effects of a facelift last compared to fillers?
Facial fillers, also known as dermal fillers or liquid facelifts, are temporary solutions for volume loss. Although injectable fillers remain desirable throughout the world, the treatment can result in devastating outcomes if you choose the wrong cosmetic surgeon. For instance, administering large amounts of facial fillers may cause a swollen or bloated appearance. Therefore, instead of achieving a younger appearance, you may look unrecognizable instead.
In contrast, the results of a facelift can last for several years. Its longevity depends on a myriad of factors, including your skin quality, significant weight changes, and environmental factors like excessive sun exposure.
Take note, however, that while fillers are not interchangeable with facelifts, they do complement each other. If your face is showing signs of aging, you may benefit from both treatment options to maintain a beautiful, youthful appearance.
Realistically speaking, what is the "shelf life" of a facelift?
Following a facelift procedure in Orange County, you will continue to age naturally since the reality is that no plastic surgery can stop the march of time. The incremental improvements, however, should last for many years — perhaps a decade or more — before your face begins to age again and lose some elasticity and structure. Still, you will epitomize aging with utter grace.
Can someone be too old for a facelift?
Regardless of age, a good facelift candidate is generally healthy with skin laxity from the jowls, neck, and prominent facial folds. Nonetheless, a facelift for grandparents may not be as risky as once thought, claims a recent study. The researchers remarked that the average age of seniors who underwent a facelift is 79, while the average age for younger patients is 54.
How different or young will the face look after a rhytidectomy?
Most of Dr. Smith's patients report looking refreshed. A good facelift should make you look younger rather than "operated on" or "different." The best facelifts look natural — as if nothing happened beyond a good night's rest or a week-long vacation.
When it comes to how young you will look, it depends on when in life you decide to have the procedure. For instance, if you have a rhytidectomy at 60 years old, you may set back the clock ten years or more. 
The best way to ensure looking younger while maintaining your natural facial features is to choose your surgeon with diligence, which brings us to our next question.
How do you choose the right plastic surgeon for the job?
A facelift gone wrong is a living nightmare you may never awake from. Some real-life horror stories include patients looking permanently surprised (eyebrows raised too high on the face), overdone or uneven necks, "pixie" ears, and lower eyelids that merge unnaturally with flat and windswept cheeks.
To avoid the worst from happening to you, always do your homework on the surgeon you are considering. Here at Andrew Smith MD FACS, you may review Dr. Smith's extensive portfolio, which features the before and after photos of actual facelift patients. During your consultation, you may also ask for additional pictures of patients who have had facelifts at our practice.
Next, as with any procedure, ensure that an accredited medical board certified your surgeon. Surgeons who received certification from the American Board of Plastic Surgery go through extensive and specific training, examinations, and requirements for recertification — all of which minimize complications and place a priority on the safety of each patient. Likewise, all members of the American Society of Plastic Surgeons and the American Society for Aesthetic Plastic Surgery must be accredited by the American Board of Plastic Surgery to be considered for membership.
Dr. Smith is not only certified by the American Board of Plastic Surgery, but he is also a Fellow of the American College of Surgeons, as well as a member of the American Society of Plastic Surgeons, the Orange County Society of Plastic Surgeons, the American Society for Aesthetic Plastic Surgery, and many other acclaimed groups.
Get the Best Facelift Orange County Has Available
We understand how distressing the aging process can be, especially since it takes a toll on physical appearances. If you want to reverse time and look young again, schedule your facelift consultation with Dr. Smith. You can contact us by calling (949)-653-7000 or by completing our online form. Our surgery centers in Irvine and Corona, CA are often considered the best option for facial cosmetic surgery solutions, and more.