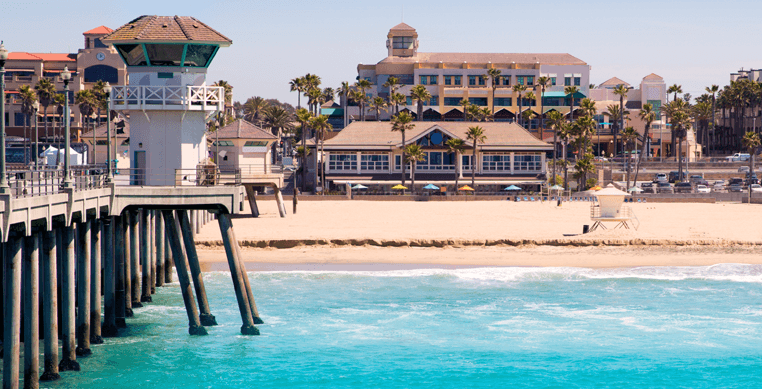 October is Breast Cancer Awareness Month, and for plastic surgeon Dr. Andrew Smith, who performs breast reconstruction in Orange County, that means it's time to amp up his yearlong efforts to help women prevent and detect the cancers that make his reconstructive work so necessary.
Irvine, California (October 2009) – Dr. Andrew Smith, a prominent breast reconstruction surgeon in California, has one clear message for local women: inform yourselves about the risks of breast cancer, and get guidance to make sure you're taking the appropriate steps to protect your health. Although Dr. Smith is a board-certified plastic surgeon focusing mainly on reconstructive breast surgery from his Irvine, California offices. He also devotes a significant effort to educating women on how they can minimize their risk of developing breast cancer.
"Unfortunately many women don't know their risk or aren't protecting themselves as well as they could," says Dr. Smith. "Each year I see hundreds of Corona and Irvine breast surgery patients, and as a doctor I feel personally compelled to help them take an active role in prevention."
On the national level, Dr. Smith is helping to raise awareness as a sponsor for "Bowling for Boobies," a yearly event where teams from across the country raise thousands of dollars for breast cancer patients. Teams that raise the most money participate in a bowling competition with celebrities like Holly Madison and Pamela Anderson. Funds are donated to breast cancer patients in the teams' local areas, while the news coverage and celebrity participants help promote better awareness of breast cancer nationally.
"We have to get the word out about the risks and incidence of the disease on a national scale, and I think Bowling for Boobies offers us a great opportunity to do that, but prevention also has to happen on an individual level," Dr. Smith notes. "Unfortunately, most women either don't know what they could be doing to protect themselves, or they are not taking the appropriate steps to keep their risk factors low."
The first step in prevention, Dr. Smith says, is for women to get a medical assessment of their personal risk of breast cancer along with professional guidance about how to lower their controllable risk factors. While certain types of breast cancers have a genetic link, lifestyle choices can make a difference in a woman's likelihood of developing breast cancer. Some controllable risk factors with a proven link to increased breast cancer risk include:
Being overweight or obese
Lack of exercise
Alcohol consumption of over 1 drink a day
Recent use of oral contraceptives
Use of post-menopausal hormone therapy
In addition to preventative measures, Dr. Smith also strongly emphasizes the importance of early detection. He recommends that women not only perform monthly self-exams and receive periodic mammograms, but also check in yearly with their primary care physician to ensure that they are performing their self-exams properly. Since women with breast implants require a slightly different approach, he also frequently instructs his cosmetic breast surgery patients in Irvine on appropriate examination techniques.
If you would like more information on your breast reconstruction options, request a consultation with Dr. Smith or call our offices at (949) 653-7000 and we will be happy to help you find the answers you need.