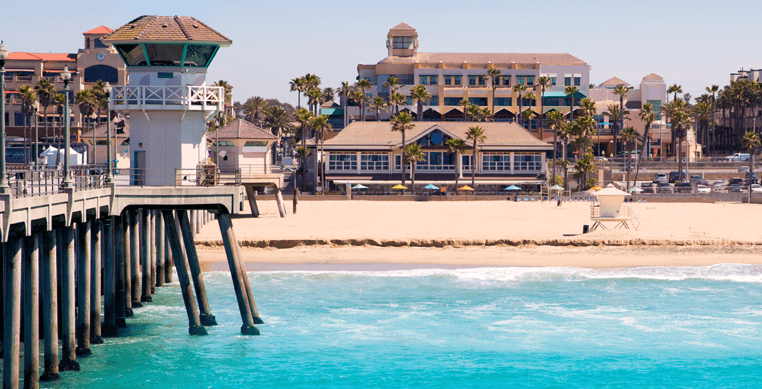 Breast Augmentation: What Size is the Right Size?
Breast augmentation is the top plastic surgery procedure requested by my patients. The most frequent question they ask me is this one: what is the right size for me?
Many patients arrive at our consultation with a request for a "C" cup. However, it's important to understand that a "C" cup can vary across the numerous bra manufacturers. In other words, there is no "standard" C cup.
I want to help you, as well as your friends and family members considering breast augmentation, to understand the best way to get the results you seek when considering breast implants.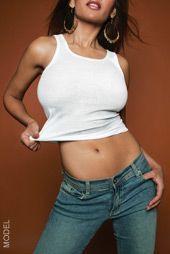 The use of Imaging Software
Several US companies have created imaging software to help determine implant size. During the consultation, a picture is taken of the woman's chest, after which a number of measurements such as height, weight, desired bra size, etc, are typed into the software. Once this is done, the software manipulates the image and the computer prints out the potential results to show what the woman's breasts will look like after augmentation.
As of yet, I do not use imaging software in my practice, because the accuracy of the imaging isn't quite accurate enough. I've reviewed the various options at plastic surgery meetings, and although the software is constantly being upgraded, it still doesn't produce a very accurate simulation of the ideal results. I'm concerned that imaging software can create unrealistic expectations; therefore, I'm waiting for a better software solution.
Sizing Kits
An approach used by some Southern California plastic surgeons is to provide a sizing kit to patients prior to consultation. I've avoided this idea because sizing kits, though interesting for a woman to experiment with at home before her consultation, don't take into account your body type. For example, a taller or bigger woman will look different than a smaller woman with 300 cc implants. Your own body size sets limits on the size of implants that will be natural looking. A natural result is what I've become known for.
My Solution
My solution to this dilemma is for us to discuss your sizing goals at your consultation with me in either my Corona or Irvine, California plastic surgery office. After your examination, you will then try on different implants "for size". You'll get a very realistic experience as to what the various implants feel and look like. This is the most accurate method, in my experience. Photos are another way for me to understand your end-goals for size, cleavage, and the final "look" of your breasts after your augmentation procedure. I'm happy to look at photos you bring in of breasts from magazines or the internet that appeal to you.
Nothing can replace good communication between the two of us at your consultation. Bring all the questions you have.
October is Breast Cancer Awareness Month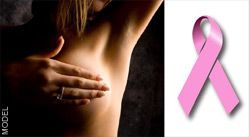 When October arrives, it means that fall is in full swing and winter is soon on its way. It also signals the arrival of National Breast Cancer Awareness Month. There is no better time than now to schedule a breast cancer screening and encourage all the women in your life to take advantage of the available resources to increase breast cancer detection.
Did You Miss Our Your Perfect Shape Event?
Did you miss our Your Perfect Shape event? Here are some photos from the event to bring you into the loop! Watch for a future event with Image Consultant, Erin Stafford!
Style Advantage: Tying it Together
By Erin Stafford, Image Consultant
I'm often asked, "How do I wear scarves? There seem to be cute ways to accessorize them beyond just throwing one around my neck, but I'm not sure how to do it." Fear not. I've outlined a few scarf-tying options below. Enjoy!
Nothing ties your look together as quickly and easily as a scarf. The perfect piece to throw on with a basic tank and jeans during the day, it can also effortlessly transition to an evening wrap for those breezier fall nights. Look for cheerful patterns and prints to wear with solid outfits and colorful solid scarves to add to patterned outfits. Either way, you'll look coordinated and stylish with the addition of a little neckwear.
There are countless ways to tie your scarf. Try the simple once around, which brings attention to your face without adding too much bulk around your neck. The long, loose ends also help create a strong vertical line. You can also try wrapping your scarf around your neck once or twice and knotting it in the front.
When the nights are cooler, try wrapping your scarf around your neck completely, tucking the loose ends inside for a faux turtleneck look. Or, fold your ethnic square scarf into a triangle and wear it wrapped around your neck with the pointed end draped over your chest for added warmth and international style. The thing to remember is that when you have a long, lightweight scarf, it looks best a little messy.
Don't paralyze yourself with perfection. Just pull scarves out of your closet and start experimenting! You'll love the look!
All my best,
Erin
Get the Lash Advantage!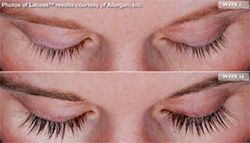 If you haven't tried LATISSE®, recently released by Allergan, the makers of BOTOX® Cosmetic, you won't believe the way it works on lashes! LATISSE was originally created to treat glaucoma patients. Their ophthalmologists began to notice patients' eyelashes were becoming thicker and longer. Knowing it couldn't be coincidence, further studies were conducted. Ultimately, LATISSE was approved by the FDA for lash lengthening and thickening. We have this product in the office! Call us today and in a few months you will see noticeable improvements!
Fitness Facts by Alysia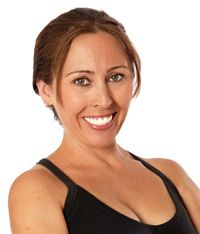 Dear Alysia,
My legs are really skinny and shapeless, especially in the calves. What can I do to build them up a little so I look better in a skirt?
Signed, Skirt Shy
Dear Shy,
Aerobic exercise and lifting weights are both very important! They achieve two different, but equally important, goals. Aerobic exercise helps you lose the body fat that sits directly under your skin. This subcutaneous fat is responsible for most of those little rolls and bulges we wish we didn't have! Aerobic exercise also helps our bodies detoxify, through sweating and by stimulating the lymphatic system. By clearing toxins, we get the benefit of clearer healthier skin, and the lovely healthy glow that gives us.
Lifting weights will tone your muscles and help you lose the abdominal fat that sits deep in your belly, around your organs. Apart from being very bad for your health, deep abdominal fat makes your belly stick out no matter how many crunches you do! A good goal for lifting weights would be to do two to three workouts a week for 30 to 40 minutes each. Ask a trainer at your gym to show you a circuit of 6 to 8 exercises that will strengthen and tone all of your muscle groups. Depending on which exercises make up your workout, you should be able to do three to four circuits of 15 repetitions of each exercise in that length of time. I'm suggesting circuits rather than several sets of one exercise at a time because circuits will give you cardiovascular benefits as well as burning more calories.
If you are really pressed for time, try Kettlebells, a cast-iron weight that looks like a cannonball with a handle. The exercises you do with them are "cardio under load", which means that you are getting your fat-burning cardio workout at the same time as your belly-shrinking, muscle-toning strength workout.
There are lots of great exercises that will give you shapelier legs, especially in the calves. One of my favorites is walking (or running) up stairs. Find a flight of stairs. Begin by walking up them one step at a time, and try to progress to doing two steps at a time, or even three if you have long legs! Start with one or two sets and build up slowly so you aren't crippled by soreness the following day. Work up to 10 sets at a time. Doing this twice a week will make a noticeable difference in your calves very quickly.
Another great exercise for calves is walking in dry sand. You'll be feeling the burn in no time.
Two other Lovely Legs exercises are squats and lunges. If you haven't been working out for a while, start with squats and do them with a chair behind you. With your arms reaching out in front of you, squat down as if you were going to sit in the chair, but rather than sitting, just barely let your tush touch the chair, then stand back up. Do two or three sets of 10 to 15 of these at home three nights a week.
Of course, as with any exercise program, you should consult your Doctor before beginning anything new.
To your health,
Alysia Gadson
Meet Dr. Smith
I enjoy keeping in touch with you through our monthly e-newsletter. Besides providing you with the latest information about plastic surgery and skincare, our newsletter offers informative articles on a variety of topics. If there is a specific topic you'd like me to address, feel free to contact my office!
RSVP NOW for Your Sparkling Reflection
Tuesday evening, October 8th from 5:30 to 7 PM
From glowing skin to sparkling smile, every woman
wants the look that turns heads!
Learn the latest technologies used by board-certified plastic surgeon, Dr. Andrew Smith to help you put your best face forward, while cosmetic dentist Dr. Rodney Boyd and his team teach your how to get—and keep—a head-turning smile.
SC Dental Care-22972 Moulton Pkwy, #106,
Laguna Hills, CA 92653-1219
Call (949) 653-7000 or click here to reserve your spot! Space is limited to only 20!
Raffles – "That Night Only" Specials – Light Refreshments
FUN RAFFLES:
Two 1-month supplies of Latisse (each a $130 value),
Two vials of Prevelle Silk filler
Zoom Whitening System ($500 value)
Free diagnostic consult for Invisalign (includes records/$300 Value)
RSVP NOW for Ghoulish Girls Beauty Party
Thursday, October 29 from 6pm to 9pm
Definitions Salon & Spa-2395 Hamner Ave, Norco, CA
Treat yourself to a frightfully fun night of demos, raffles,
treats & 'that night only' specials.
Skincare and Beauty Treatments by Definitions Salon and Spa
Fitness and Nutrition Advice from Debbie Baker of Precision Fitness
Glowing Tans from Tropical Rayz Tanning Salon
Cosmetic Surgery Expertise from Dr. Andrew Smith
Call (949)-653-7000 or click here reserve your spot! Space is limited to only 20!
Irvine Office
16100 Sand Canyon Ave.
Suite #230
Irvine, CA 92618
TEL: (949) 653-7000
FAX: 949.453.0553
Corona Office
341 Magnolia Ave.
Suite 206
Corona, CA 92879
TEL: 949.653.7000
Copyright © 2009 – 2017 Andrew Smith MD FACS