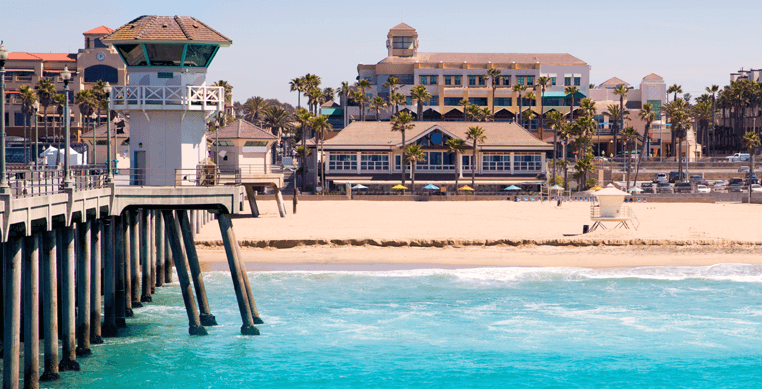 Pregnancy and childbirth change a woman's body in many ways. Sometimes the breasts, abdominal area, and other parts of the body don't always go back to the way they were. An experienced cosmetic surgeon can help address the physical signs of motherhood, restoring a woman's pre-baby physique and even improve any problem areas through personalized procedures.
What is a mommy makeover?
An increasing number of women are undergoing mommy makeovers. It is a set of cosmetic surgical procedures designed to reverse the effects of pregnancy on the body. A mommy makeover not only restores, but it can also enhance a woman's pre-pregnancy appearance.
What are the benefits of a mommy makeover?
Childbearing is a beautiful experience, but it can cause lasting (and sometimes unwanted) changes to your body. These include sagging breasts, stretched and loosened skin, as well as weakened abdominal muscles. As a woman, you may feel less confident and more discouraged when your body does not return to its pre-pregnancy form. By addressing the undesirable changes of pregnancy and reclaiming the appearance you love, a mommy makeover can help you reestablish your body confidence.
Most of our patients here at Andrew Smith, MD, FACS have their personal goals with mommy makeover procedures. They often include the following benefits:
Correct sagging
Restore or enhance the volume of the breasts
Repair breast asymmetry
Remove excess, drooping skin from the abdominal area
Repair stretched or separated muscles in the stomach
Reduce diet- and exercise-resistant fat
Improve the way clothing fits the body
Have a more positive body image
What are the mommy makeover procedure options?
Depending on your unique needs and preferences, your mommy makeover should include procedures that will help you address your concerns. Below are common surgical procedures women choose to have as part of a mommy makeover.
Breast lift: Also medically known as mastopexy, this cosmetic procedure improves the shape and youthfulness of your breasts. During a breast lift, Dr. Smith removes excess skin and reshapes the breast tissue to raise "deflated" or sagging breasts. This procedure is ideal if you have significant sagging or if your nipples point downward. A breast augmentation can also be done at the time of the breast lift if needed.
Breast augmentation: Statistics from the American Society of Plastic Surgeons show that augmentation is the most popular cosmetic surgical procedure in 2018 and has been for the last several years. Also known as augmentation mammoplasty, it aims to increase the size, shape, and fullness of the breast. For many women, breast augmentation is one of the best procedures for improving self-esteem.
Tummy tuck: During a tummy tuck or abdominoplasty, Dr. Smith extracts excess skin and fat from the abdomen — one of the most challenging parts of the body to tone. You are a good candidate for this procedure if you have loose, excess skin around the area of your belly button and if you suffer from weak lower abdominal wall. Abdominoplasty can do wonders for boosting your body image as you will be more comfortable in bikinis and crop tops.
Liposuction: Liposuction has been around since 1974 and has improved drastically over the last few decades. The surgical procedure utilizes a suction technique to remove stubborn fat from specific areas of the body, such as the abdomen, hips, thighs, and flanks. Liposuction also helps contour and define these areas. The new shape of your body is, for the most part, permanent as long as you maintain a healthy weight.
When is the best time to get a mommy makeover?
Deciding the most appropriate time to get a mommy makeover is between you and your plastic surgeon. Here are the factors to consider when timing a mommy makeover:
Your health: As with any of the procedures Dr. Andrew Smith performs, an ideal candidate for a mommy makeover must be healthy.
Your body after childbirth: You must fully recover from childbirth before undergoing surgery. Breast surgery, for example, is ill-advised until the skin and breast tissue stabilizes. If you are considering this procedure, we recommend waiting 3 to 6 months regardless if you are breastfeeding or not.
Your weight: A mommy makeover is not a "weight loss" treatment. While the procedure extracts some fat from the body, you will need to lose the bulk of your baby weight to achieve optimal skin resection. The American Society of Plastic Surgeons recommends being no more than 25 pounds (11 kilos) over your goal weight before surgery.
Your desire for more children: Ideally, it is best to wait until you are done having children to undergo an abdominoplasty. If, however, you plan to become pregnant again, having these procedures will not impair your ability to conceive, nor will they affect the health of your baby. You may only need another round of body contouring procedures to restore your previous results.
Your responsibilities as a mom: You cannot lift anything over ten pounds for the first few weeks after surgery to give your body adequate healing time. Until you recover, you will need to have your partner, family member, or close friend to perform mommy duties that involve carrying anything that exceeds the weight limit, including your child.
Who is the right plastic surgeon for the job?
The most important decision you will make during this entire journey is choosing who will perform your surgery. Because mommy makeovers involve a combination of multiple procedures, you will want to ensure that the plastic surgeon you work with is not only skilled in each individual procedure you want, but is also highly experienced in performing them together. Remember, when a qualified plastic surgeon performs a mommy makeover, it can be a fulfilling procedure with long-lasting results.
Why Dr. Andrew Smith? 
The best way to learn more about your mommy makeover options is to meet with a board-certified plastic surgeon who has all the qualities you are looking for: remarkable credentials, a successful track record, great bedside manner, and an expert in mommy makeovers. Is there such a professional? Yes! — Dr. Andrew Smith is recognized by many prestigious organizations and is certified by the American Board of Plastic Surgery for his high standard of excellence. Contact us now to meet with him and discuss your options.