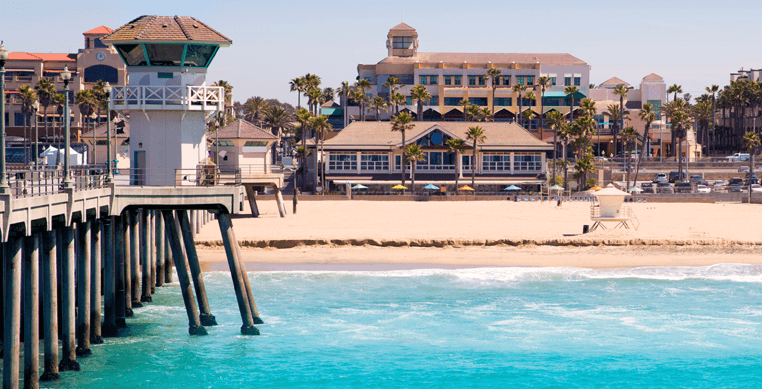 Andrew Smith, MD, FACS, is an Orange County face lift surgeon who performs short-scar face lifts for men and women who are seeking subtle facial tightening and contouring to correct early signs of aging.
Irvine, California (November 2008) – While residents of Southern California often feel that they have hundreds of ways to improve their cosmetic appearance, an Orange County cosmetic surgery practice now offers a specialized face lift procedure that may be just what the doctor ordered – literally. The short-scar facelift performed by Dr. Andrew Smith at his Irvine plastic surgery practice is a method that – as the name suggests – requires a shorter incision than a traditional face lift while delivering remarkable results.
"Short-scar face lifts are ideal for men and women who want to improve light wrinkling and skin that is beginning to sag," says Dr. Smith. "At my practice, the short-scar method is popular with people in their late 40s, 50s, and beyond who are concerned about areas of sagging and wrinkling on the lower cheeks, jaw line, and neck."
The short-scar face lift requires an incision only about half the length of a traditional procedure. The incision is placed in front of the ear. Unlike the traditional approach, incisions in the posterior hairline along the neck are not needed. Through the small incisions he creates, Dr. Smith is able to reposition both the skin and the underlying fat and muscle layers. Each layer may be tightened separately for maximum rejuvenation.
"While the short scar method is not new, it is receiving increased attention from my Orange County face lift patients who are starting to think about lasting ways to maintain that more youthful look. Injectable fillers can offer some improvement of wrinkles, but they won't be able to achieve a lifting effect. And for many people, a traditional face lift seems a bit too drastic. For my patients who want to bridge these 2 treatment options, the short-scar approach may be the right way to go."
Short scar face lifts also may have other advantages when compared to the traditional procedure, including cost savings and decreased recovery time. But the main objective of the short-scar method is to offer patients a customized way to achieve just the right amount of facial contouring.
"I am happy to provide my patients with a comprehensive consultation to determine if the short scar method is right for them," adds Dr. Smith. "In some cases, I will recommend combining this facial rejuvenation method with other surgical and non-surgical options so that my patients can achieve the exact look that is their goal."
In addition to face lifts, Dr. Smith also performs other facial cosmetic surgery procedures including brow lift, eyelid lift, and rhinoplasty. He also offers BOTOX® Cosmetic for wrinkle correction.
Dr. Smith looks forward to meeting with you and helping you decide about your facial plastic surgery options, including the short scar face lift for Orange County residents. Request a surgical consultation online or give us a call at (949)-653-7000 to set up your appointment.