Get Glam This Holiday Season Withour Fall Specials
Our Orange County cosmetic plastic surgery office is feeling extra generous this holiday season. See our unbeatable specials on JUVÉDERM® injections and Obagi® skin care kits from now until December 31st. Plus, meet our newest staff member, Valerie Gilbert, and find out how you can outshine the season with a glamorous look using skin rejuvenation treatments. Finally, we end on a warm note with a "thank you" letter from one of our patients. Enjoy!
Meet our New Aesthetician: Valerie Gilbert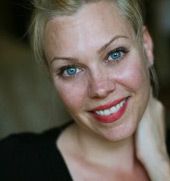 We want to extend a friendly welcome to our new aesthetician, Valerie Gilbert. With more than 18 years of experience in the beauty business, Valerie is a cosmetic industry veteran. She performs a full range of aesthetic services for skin rejuvenation, including resurfacing and renewing treatments. She also specializes in cosmetic tattooing or "micropigmentation," which can be used to add definition to facial features or camouflage scars and imperfections. Valerie has a special interest in permanent makeup for breast reconstruction surgery patients and is highly skilled in performing areola re-pigmentation. Women at our office are already raving about the results she achieves, and we couldn't be more thrilled to have her.
To find out more about aesthetic services, you can visit our website or schedule an appointment by calling (949) 653-7000.
Our 3 Expert Picks for Holiday Rejuvenation
Don't let the winter blues send you into hibernation. Awaken your inner confidence and revive your appearance with skin rejuvenation treatments that smooth, soften and restore your complexion with little or no downtime. Here are our top 3 picks for younger looking skin this holiday season: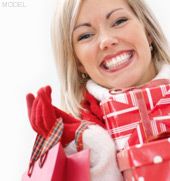 Dermal Fillers
These super smoothers add volume to the skin to reduce unwanted lines while restoring youthful facial contours. Try JUVÉDERM or Restylane® to enhance your lips or to soften facial creases around your mouth.
BOTOX® Cosmetic
Stop wrinkles in their tracks with muscle-relaxing products such as BOTOX®.
Resurfacing Peels
Changing weather can cause many unfavorable changes in your skin. Keep your glow all year with a resurfacing peel that hydrates and nourishes, such as the Obagi Blue Peel RADIANCE™ or a Vi PEEL™.
Learn more about the skin rejuvenation treatments we offer when you call us for an appointment or contact us online.
A Warm Reminder
Although we've reached the end of Breast Cancer Awareness Month, Dr. Smith wants to remind everyone that, for many women, the battle against breast cancer continues. As a trained plastic surgeon specializing in breast reconstruction, Dr. Smith has helped hundreds of women rebuild their lives after breast cancer diagnosis. His commitment and dedication to breast cancer patients has touched the hearts of many who have felt comforted under his care.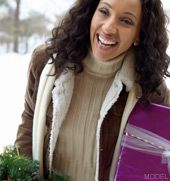 Dear D. Smith –
So many things to thank you for – where do I begin?
From the very first moment I met with you and your staff on this journey through breast cancer, I felt an amazing sense of positive energy. I just knew I had come to the right place… Read more.
Keep the spirit of courage alive all season. Learn about your options by calling us at (949)-653-7000 or contact us online to schedule an appointment.
Meet Dr. Smith
I enjoy keeping in touch with you through our monthly e-newsletter. Besides providing you with the latest information about plastic surgery and skincare, our newsletter offers informative articles on a variety of topics. If there is a specific topic you'd like me to address, feel free to contact my office!

$100 Off JUVÉDERM®
For a limited time, save $100 on a syringe of JUVÉDERM. (regularly $600)
Now Offering Obagi®
We now carry Obagi® skin care products. Schedule a skin care evaluation and receive 10% off Obagi Nu-Derm travel kits and 20% off full-size Nu-Derm kits.
These offers are valid until December 31, 2011.
Irvine Office
16100 Sand Canyon Ave.
Suite #230
Irvine, CA 92618
TEL: (949)-653-7000
FAX: 949.453.0553
Corona Office
341 Magnolia Ave.
Suite 206
Corona, CA 92879
TEL: (949)-653-7000
Copyright © 2009 – 2017 Andrew Smith MD FACS