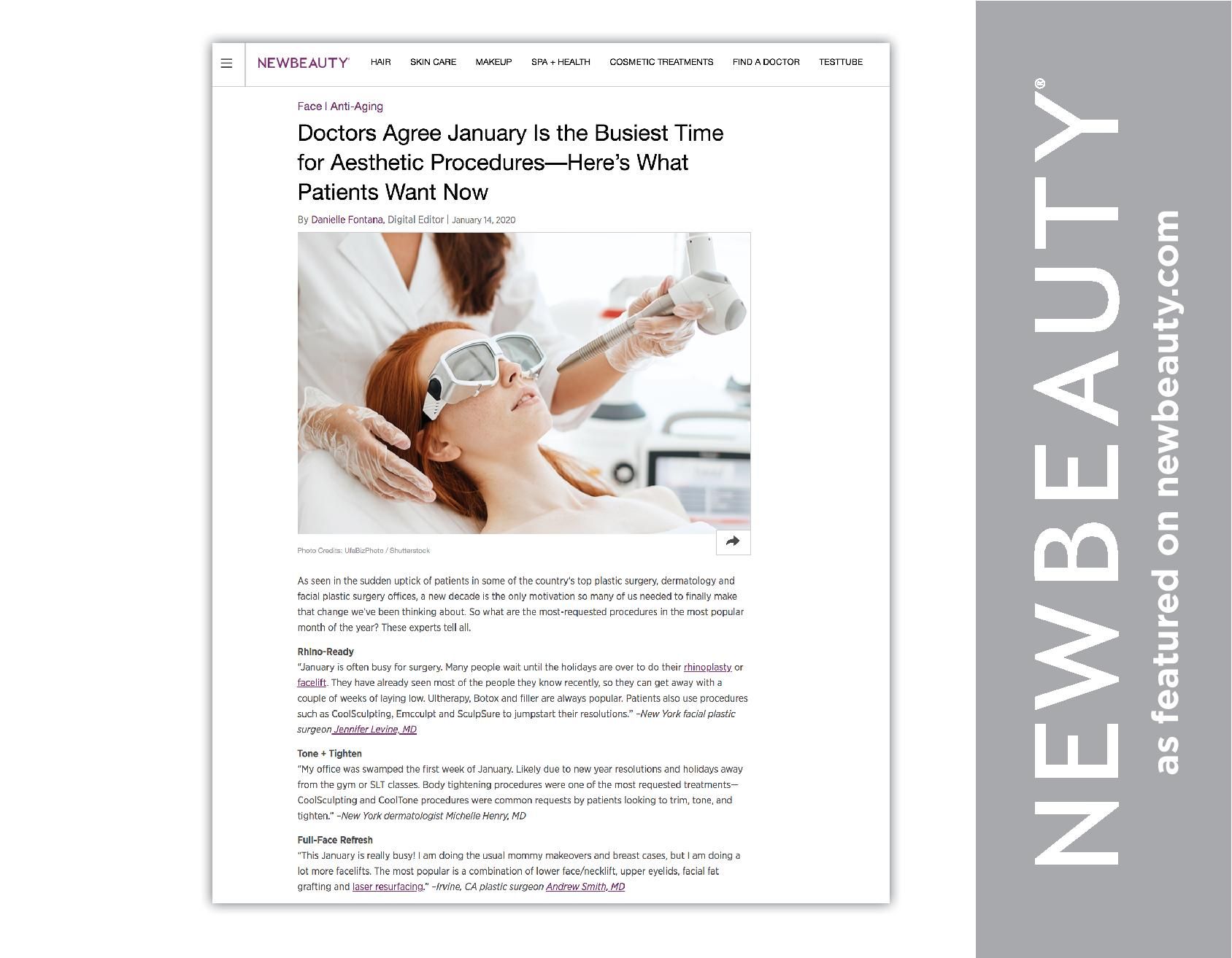 Great news! Our very own Andrew Smith, MD was featured once again in New beauty's January Issue. What a wonderful start of the year, and an awesome addition to being < New Beauty's New Partner, Expert Injector, and Top Doctor for 2020.
The topic for this month's issue is about the most sought-after treatments in the first month of the year. Dr. Andrew Smith weighed in on this and mentioned that besides the usual mommy makeovers and breast cases, January has brought in a lot more patients requesting facelifts. Check out Dr. Andrew Smith's feature below: 
Dr. Smith performs facelifts to enhance the patients' appearance by lifting and tightening the deeper tissues of the face and neck while smoothing and re-draping the skin. Candidates for facelift surgery are women and men who have:
Deep nasolabial folds from the nostrils to the corners of the mouth
Jowls, or laxity and sagging along the jawline
Wrinkled, sagging skin under the chin and on the neck
Dr. Smith often combines eyelid surgery or brow lift with a facelift for Orange County patients who want a full-face rejuvenation.
To experience the expertise and the brilliance of Dr. Andrew Smith, feel free to call and request a consultation today (949) 288-4574.