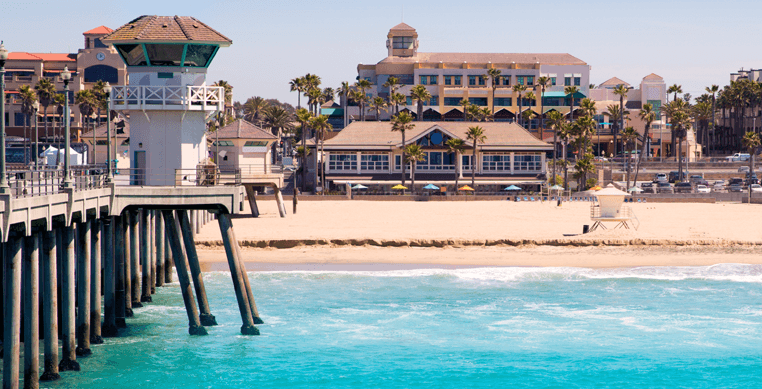 Do You Need Another Helping of Breast Implants?
Secondary implant surgery means precisely that—a second set of implants are placed to substitute for the first set. Breast implants are removed and replaced for any of the following reasons:
Capsular contracture: the capsule around the implant has become hard
Cleavage: the breasts are too close together or too far apart
Wrinkling or rippling of the implants that is felt or seen on the skin
Size: current implants are too large or too small
Exchanging saline for silicone-filled implants (or vice versa)
As you can see, a variety of issues can lead to a woman's desire for secondary implant surgery. Some of the important points to remember are these:
The second procedure might be faster than the original procedure if you are replacing the implants with approximately the same size. If you have requested larger implants, the muscle will need to be stretched a bit more than it was previously, which will add a little bit of time to the procedure itself.
Having said that, the second procedure can also take longer than the original procedure if you now have sagging and need a breast lift as well as replacement of the implants.
Secondary breast augmentation surgery is usually less painful as the implant pocket is already well formed. Again, if you are going larger, expect a bit of discomfort from the stretching of the muscle to create a larger pocket for the implant.
If you have a capsular contracture, you may need a capsulotomy or capsulectomy, which will cause somewhat more discomfort after surgery.
If your implants once made you feel rockin' but now feel like rocks, come see Dr. Andrew Smith—it may be that you would benefit from having your implants replaced.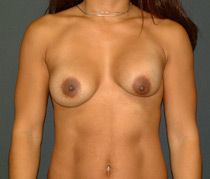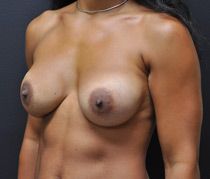 Do Your Hands Give Away Your Age?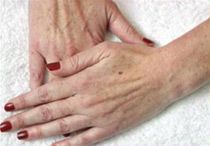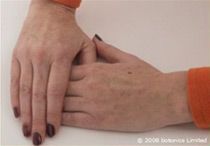 Our patients take exceptional care of their skin, coming in regularly for skincare products and dermal fillers to maintain the beauty of their face, neck and décolleté. However, the sun in California is as harsh on your hands as on your face, creating age spots, freckles and wrinkling. Did you know that Dr. Smith can inject Radiesse®, a dermal filler, into the backs of your hands to rejuvenate them and provide a more youthful look?
Radiesse lasts about 5-8 months and will plump your hands nicely to help hide veins and the bony look that the hands can get with age. Call us today at (949) 653-7000 to schedule this treatment for yourself!
Latisse Gives You Beautiful Lashes Without Extensions!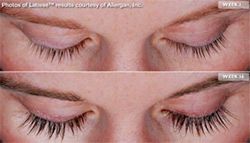 Latisse® is the very latest lash thickener and lengthener, and it's made by the manufacturers of BOTOX®. It's the only FDA-approved, prescription treatment designed to thicken, lengthen and darken eyelashes! Apply on the skin of the upper eyelid margins daily and you'll see thicker, longer lashes. Call us today to schedule an appointment to get yours!
DYSPORT Has Arrived!
Dysport® is the next generation of neurotoxin, similar to BOTOX® Cosmetic in that it's a botulinum toxin that's used to relax muscles in the face, such as the forehead, the 11's between the eyes, and the area around the eyes called "crow's feet". Dysport has over a decade of clinical experience and has been used in Europe before its recent approval here in the US by the FDA. Over 2 million treatments have been given since the early 1990's.
Similar to Botox, Dysport blocks the impulses from the nerve to the facial muscles that are related to expression lines. Studies show that the results with Dysport appear sooner, and many physicians believe it lasts longer than Botox. It has also been proven to work for patients who are resistant to Botox.
Through August, if you purchase 1 treatment of Restylane® or Perlane®, we'll give you a free area of Dysport! A $300 value! Call us today to schedule your appointment!
Meet Dr. Smith
I enjoy keeping in touch with you through our monthly e-newsletter. Besides providing you with the latest information about plastic surgery and skincare, our newsletter offers informative articles on a variety of topics. If there is a specific topic you'd like me to address, feel free to contact my office!
SAVE THE DATE – 9/17/09
Don't miss our upcoming
Your Perfect Shape Event!
Every woman wants that perfect shape, with just enough curve in just the right places.
Learn how Dr. Andrew Smith can help you sculpt those enviable curves, while Image Consultant Erin Stafford teaches you how to look both thinner & taller by defining your personal style and accentuating all your best assets.
Thursday evening, September 17, 2009
6pm-8pm
16100 Sand Canyon Ave, Suite 230, Irvine
Call (949) 653-7000 to reserve your spot! Space is limited to only 20!
Raffles – "That Night Only" Specials – Light Refreshments