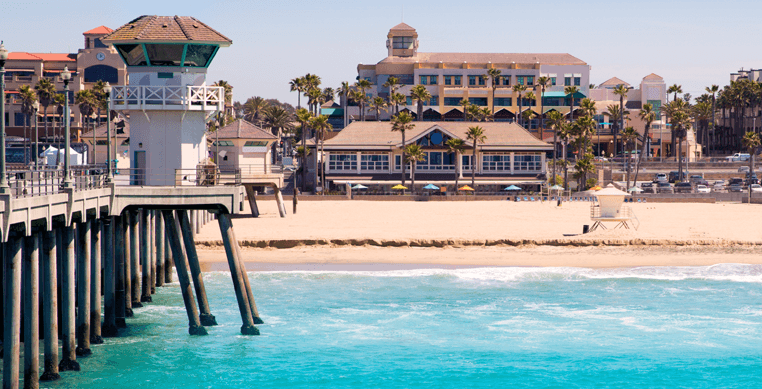 There is more to a consultation than meeting with a plastic surgeon to schedule your procedure. A successful consultation is equal parts interview, educational experience, and time to see the possibilities of what cosmetic enhancement can achieve for you.
According to a 2014 study, consultation content improves patient satisfaction — not the length. In most practices, each meeting between you and a plastic surgeon could last between 15 to 30 minutes. The discussion should help you answer three big questions:
Is cosmetic surgery right for me?
Which procedures can improve my area of concern?
Which surgeon should I trust to perform my procedures?
Knowing your answers is vital to cosmetic surgery results that yield zero regrets. Also, asking detailed questions can help put your mind at ease before surgery.
What to Expect at Your Plastic Surgery Consultation
Here's a basic outline of what you should expect.
Step 1: Checking in at the reception or front office
When you arrive at the physician's office, usually a receptionist will greet you and ask you to fill out a form detailing your personal data and health history. When completing this form, be honest and thorough. The information you provide is crucial to preventing complications during your procedure. When asked about drug and medication use, disclose all vitamins and herbal preparations because certain substances can affect your blood pressure and clotting ability. Tobacco smoking and alcohol consumption are additional factors that may impact your recovery and healing.
The receptionist might then ask you to stay in the waiting area before meeting with their physician. While waiting, observe the following:
Did you receive prompt and professional service upon arrival?
Was the receptionist helpful, attentive, and organized?
Does the office look and smell clean?
Is the staff bombarding you with advertisements, or are you allowed to wait quietly in a furnished waiting area?
The administrative staff, office decor, and scheduling system are an extension of the surgeon's personality and professionalism. Your satisfaction with each element is paramount.
Step 2: Meeting with the patient coordinator
You may first meet with a nurse or other patient coordinator. This staff member is familiar with the surgeon's style or aesthetic sense, and in most cases, is competent in assessing you as a patient and answering your questions. He or she will review your medical history and help you get settled, as well as assist you with scheduling your surgery date and post-op appointments.
It would be wise to befriend this important staff member since you can get a sense of whether a pleasant work environment and job satisfaction exist in the office setting.
Step 3: Meeting with the plastic surgeon
When it's finally time to meet your potential plastic surgeon, first impressions matter. Your prospective surgeon should be well-groomed and dressed in accordance with your idea of professionalism. How your physician presents him or herself should immediately imply whether they are worth giving your trust.
If you are visiting a plastic surgery center with multiple surgeons (multi-surgeon practice), be sure to meet with the licensed professional who would be performing your procedure. Some things you should discuss are:
Which part of your body you want to change and why
Your aesthetic goals
Which procedures you have in mind
Which procedures your surgeon recommends and why
What outcome you can expect from each procedure
What's involved in the surgery, such as anesthesia type, incisions, recovery
The risks and possible complications from the procedure
The plastic surgeon's qualifications
How many times the surgeon performs the procedure you want
Your medical history
The need to see another physician before surgery because of an existing medical condition
Step 4: Examining your areas of concern
You will remain in your clothes for the majority of the consultation. But if your area of concern includes the breasts or body, the surgeon will leave the room while you change into an examination gown. After which, he or she will return to examine your area of concern following your initial discussion. Typically, your nurse will stay in the room with you during the examination. The process may involve measuring your face or body depending on which procedure you want. You won't need to complete any blood tests.
Step 5: Discussing pricing and financing options
Before your consultation end, the practice should provide a comprehensive price quote for the procedure you are considering. Verify if the quote they provided includes every cost you will incur, such as:
Operating room costs
Surgeon's fees
Anesthesia fees
Devices, including breast implants or compression garments
Follow-up appointments
It is also important to ask how long the quote is valid. Most plastic surgeons allow a few months to give you enough time to think about your options. When it comes to making payments, you would often be given the opportunity to discuss financing options with the practice's financing specialists.
Step 6: Figuring out the next step
The administrative staff or patient coordinator should inform you about the succeeding steps before saying goodbye. If you are ready to schedule your procedure by the end of your consultation, that's great. But if you have doubts: go home, seek advice from friends and family, and think about what you really want. There is no rush, and just because you had a consultation does not mean you can't change your mind.
Step 7: Scheduling another consultation (if necessary)
Sometimes, one talk isn't enough to make you feel 100 percent ready to take the next big step—having the actual procedure. New questions and fears may arise after everything you discussed at the consult sinks in. If that's the case, simply call and ask for a second consultation. Never feel obligated to make an immediate decision.
Book a Consultation with a Doctor Worth Meeting
If you desire reconstructive or cosmetic surgery, finding "the one" is essential. You want Dr. Right to have it all: excellent credentials and a successful track record. Board-certified plastic surgeon Dr. Andrew Smith could be who you're looking for to help you achieve your cosmetic goals. He enjoys carefully planning and performing cosmetic surgery for his patients. Call our office now at 949-288-4651 or complete our form to request a surgical consultation. We service all of California, including Irvine, Corona, and Huntington Beach.